The pace of New York requires regular enough energy to make it through a full day of work, the MTA, and midnight dinner reservations. So fitness is essential. Fortunately, this city does fitness well, continually turning out new types of classes, trends, and concept studios.
Though I visit a few times a year and always try the newest classes & studios, there's too many for me to claim to be an expert. That's why I sought the advice of my fittest New Yorker friends. Here's our list of New York's best places to sweat:
---
My Favorite NYC Yoga Studio
Kula Yoga Project's studios have received a lot of my sweat and occasional tears over the years. The detail of alignment cues, the fire-building sequences, and the focus of the fellow yogis consistently elevate my practice.
---
Best Dance-Infused Workouts
FORWARD space was created by a choreographer, so there is more choreography than your typical fitness class. It's super fun and you'll walk away with a new dance move or two.
305 Fitness' motto is "Dance Like Nobody's Watching." But you'll want to watch yourself in the mirror as you wind and step your way to these super fun workouts. Check it out for yourself:
---
Yoga Studio with the Best Vibes
The "hum" in Humming Puppy is their proprietary soundtrack of frequencies, specifically 7.83hz and 40hz. Think yoga in a sound bath. The studio is gorgeous and you'll leave relaxed and vibrating higher.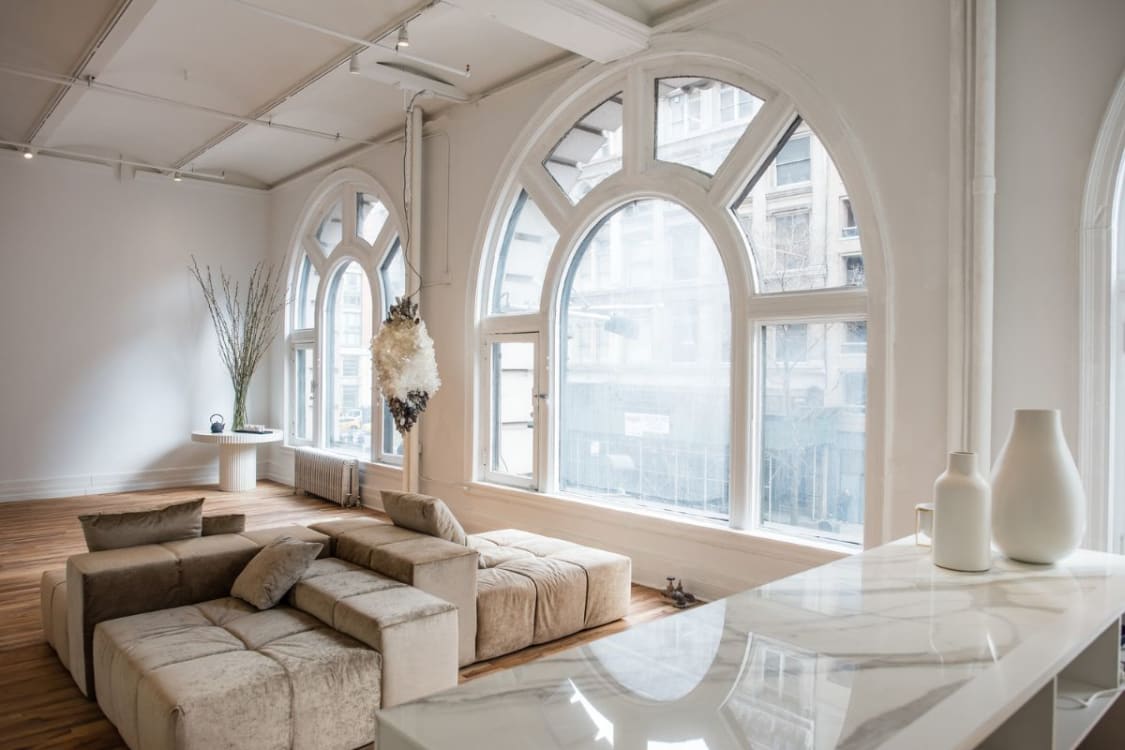 ---
Best HIIT
The Class The Class blends cardio, strength training, and guided-meditation into a music-driven workout that brings you into the present moment. Experience The Class in-person at their LA or NYC studio or online via The Digital Studio
---
Best Workout For Your Booty
p.volve Using equipment made of balls and resistance bands, p.volve might at first look awkward, but really tones and aligns. The moves can be sequenced in infinite ways so each workout feels fresh & new.
---
Best Core Workout
Lagree NY uses Megaformers to give you a low-impact core-focused workout.
---
Best Spin Studio
Peloton
The Hudson Yards Peloton studio is beautiful and offers the opportunity to connect with the teachers Peloton customers are used to seeing on a small screen. And for those without Pelotons, you can ride without the commitment leasing a machine.
---
Best Place to Network
Equinox Printing House. One friend basically lives there. He works from the gym, works out at the gym, and has grown his network there, easily justifying the higher membership fees. This is one of the more luxurious Equinox locations, with gorgeous amenities and a roof deck.
---
Best Rock Climbing Gym
Vital will get you high. this space is so much more than a climbing gym, offering aerial yoga, cycling, and regular yoga. You can easily spend a day here in this vibrant Greenpoint space.
Those in Manhattan would want to check out The Cliffs At Harlem, which has tons of wall space and routes, but less of a vibe.
---
---
Events to Move to: