SOURCE OF LOVE RETREAT | Join us for an exploration deep into your own heart: where your own capacity for love and joy is waiting to be discovered. For nine days, make a promise to take care of your self, grow your love, share your love and bask in joy. Practice yoga, meditation and breath-work twice daily, singing, dancing, chanting, swimming and bonding. Daily teachings on ancient wisdom will focus on how to develop love and share it to the world. There is a lot of time to relax, play, connect and dream. Beginners welcome! No retreat experience necessary.
Included:
8 nights at Chez Zen, Holistic Retreat Center in Gascony, France.
3 meals per day (dinner on arrival day, breakfast on departure day)
Yoga mat and meditation cushion
Not Included:
Flights to/from Retreat (Fly into Toulouse Airport)
Transportation to/from Airport (we can help organize this)
Chez Zen
Chez Zen is a comfortable Retreat Centre, located in the picturesque province of Gascony in the southwest of France. Close to the Pyrenees, the estate stands alone on a hill and provides breathtaking views into wide valleys with poplars, vineyards and fields full of sunflowers.
Chez Zen offers two guest buildings, one converted barn, and one rustic french farmers house. Sleeping rooms are stylish, earthy and comfortable. A large salt water pool, sauna, fireplaces, a close swimming lake and hiking paths are also accessible to retreatants. Massages can be booked on-site.
Food
A private chef has designed custom menu for a yogic diet. Meals will be nourishing, delicious, and vegan. Gluten free options are available. Expect regional fruits and spices.
Rachel Webb is the Executive Director of Three Jewels. She has trained simultaneously in yoga and mental health for the past decade, and in Tibetan Buddhism for the past 5 years with the Asian Classics Institute. She has completed a meditation teacher training and private yoga teacher training in 2017 and is en route to complete a 6 year Buddhist philosophy training in 2019. She is a peer coach for social workers using the Motivational Interviewing counseling technique. She has over 6 years of experience working with people diagnosed with serious mental illness assisting them in achieving wellness goals. Rachel has hosted several therapeutic groups on relationship health over the past year and is currently working on relationship wellness workbooks that combine modern psychological approaches with Buddhist techniques. Rachel is currently teaching yoga and meditation classes in Manhattan, and takes clients for coaching sessions.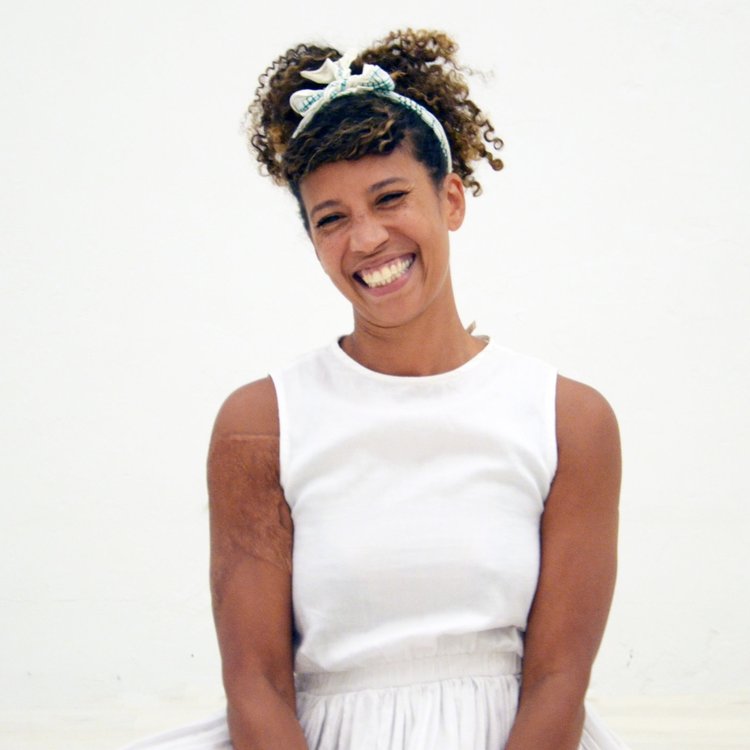 Miriam Parker was born in the Lower East Side in New York City and grew up in a tight knit community of musicians, dancers, poets and artists. She has dedicated her adult life to the study of dance, art, dharma, and community engagement. Miriam encourages the graceful balance between hard work and the art of listening. She has been teaching meditation and dharma for seven years, and yoga for four years. Miriam is working to create and support opportunities that open up spaces where people's voices are heard and place artists at the center of creative change making. She currently serves on the advisory board of the Lowline and is co-producer of the Under_Line Salon, a monthly donation-based gathering of artists and dreamers. Her art and dance is a constant in her life—informing and enriching her Yogic and Buddhist practice and teachings.