Imagine a group of women coming together in a space to provide and experience deep listening, deep rest and rejuvenation, laughing, dancing and releasing, coming out feeling nurtured and whole again.
Immerse yourself in the uplifting company of like minded women, as we come together to heal, inspire, and connect. When we gather together in ritual and in community, our hearts are replenished and our spirits brightened. As women we tend to give, give, give – let this be your time to receive the support of an uplifting community, meditation, ceremony, and more. This retreat is designed to create sacred space for women to nurture their spirit and in return, help heal the collective.
In this retreat you will experience:
Meditation
Pranayama
Yoga
Sound healing
Kundalini
Group Chants
Sacred Ceremonies
Intentional journaling + reflecting
Organic vegetarian meals
Sharing + Fireside chats
Uplifting Community of likeminded women
Inspiring Views of Nature
Surprises Along the Way…
Nurture your spirit, heal your heart, and raise your vibration so that you become a magnet for opportunities that delight your mind, body and soul.
The Space:
Your retreat will be held in a magical venue, just west of Austin. Nestled in the enchanting woods of the Texas Hill Country in Dripping Springs, lives a space created for healing and magic. The venue honors nature with views that stretch out for miles and is the epitome of elevated-rustic, bohemian vibes (click here to see pics). Enchanting whimsical sculptures and secluded seating areas are sprinkled throughout the space. There are no screens to be found, only twinkly lights and fireflies. Beautiful art adorns each cabin as rustic chandeliers and cozy blankets lull you to sleep. The venue offers the opportunity to spend as much time as possible in nature. The main gathering room has retractable walls so that we can have views of nature and fresh air as we gather.
TIme wise, the space is just 30 minutes from the Austin airport.
COVID SAFETY: Kitchen is open air and Dining will be outside (all attendees will be asked to bring and wash their own utensils). The main gathering space has retractable walls, which will be opened and mats will be placed 6 ft apart. There are two bunk rooms, sleeping 4 and 8 people. There is also one king room available. Attendees will be asked to wear masks in the bunk rooms until they are in bed. (We will not be spending much time in the rooms). All meals will be served in individual compostable containers, to minimize the spread of germs. All attendees are asked to bring their own utensils and water bottles as well.
Our 8 bed cabin will have two open beds to allow for safer distancing. So there will be MAX 6 people in this cabin with an entire bunk left empty. There are three sets of bunks and two seperate beds on a loft.
** We ask that all attendees please quarantine to the best of their ability / using best judgment before and after the retreat**
How much does the retreat cost?
Your payment includes:
Lodging
Accommodation
Meals (please bring your own snacks)
There are a variety of ticket types:
8 Bed Cabin Twin Bed: $555 (6 ppl max. 2 beds will be left open for distancing)
4 Bed Cabin Full Bed: $575
King Bed Single Cabin: $675 (SOLD OUT)
Commuter Pass: $333 – Commuter Pass is our most Covid Friendly Option. *All Activities Included. Lodging and Meals NOT included. If you would like to add on meals, please select "Commuter Pass Meal Add On" at check out (if you need support, please feel free to email us!)
** If you need to split your payment into two installments, please email Meg or Onakr. Meg@megsylvester.com or onkar@healrevive.com **
Tickets are NON-REFUNDABLE. * If you have a confirmed case of COVID or are running fever before the retreat, please contact us and we will work something out. Health and safety of you and all attendess comes first!
What is NOT included in the Experience Fee?
Airfare
Transportation to and From the retreat space
What are the rooms like?
Guests sleep in a selection of 3 rooms. Toilets and showers are separate from the rooms and not shared. Rooms have various sleeping arrangements, with 1, 4 or 8 beds. The 1 bed cabin consists of a 1 king Bed. The 4 bed cabin consists of 2 sets of Full size bunk beds. The 8 bed cabin consists of 3 sets of bunk beds, and two separate beds in their own loft. If you need a bottom bunk due to physical needs, you can note that during a survey that will be sent out. If you are traveling with a partner or friend, you can note that you'd like to share a room with that person in the same survey that will be sent out prior to the retreat.
Here's a sneak peek into what you can expect during your retreat:
Friday 11/13/20
Check in
Optional Gentle Heart Opening Yoga
Welcome
Dinner
Women's Circle : Connect, Release, Inspire
Saturday 11/14/20
Sadhana
Breakfast
Kundalini to Heal & Uplift your spirit
Body Blessing + Sound Healing
Lunch
Rest + Down Time
Group Chant
Connecting to Soul Voice & Heart Wisdom
Break
Dinner
Manifestation Meditation with Dream Journaling + Bedtime Sound Healing
Sunday 11/15/20
Sadhana
Breakfast
Yoga for Cosmic Alignment with Onkar + Meg
Gong Sound Bath + Healing
Closing & Re-entry Ceremony: Ground, Integrate, Expand
About Onkar + Meg
Onkar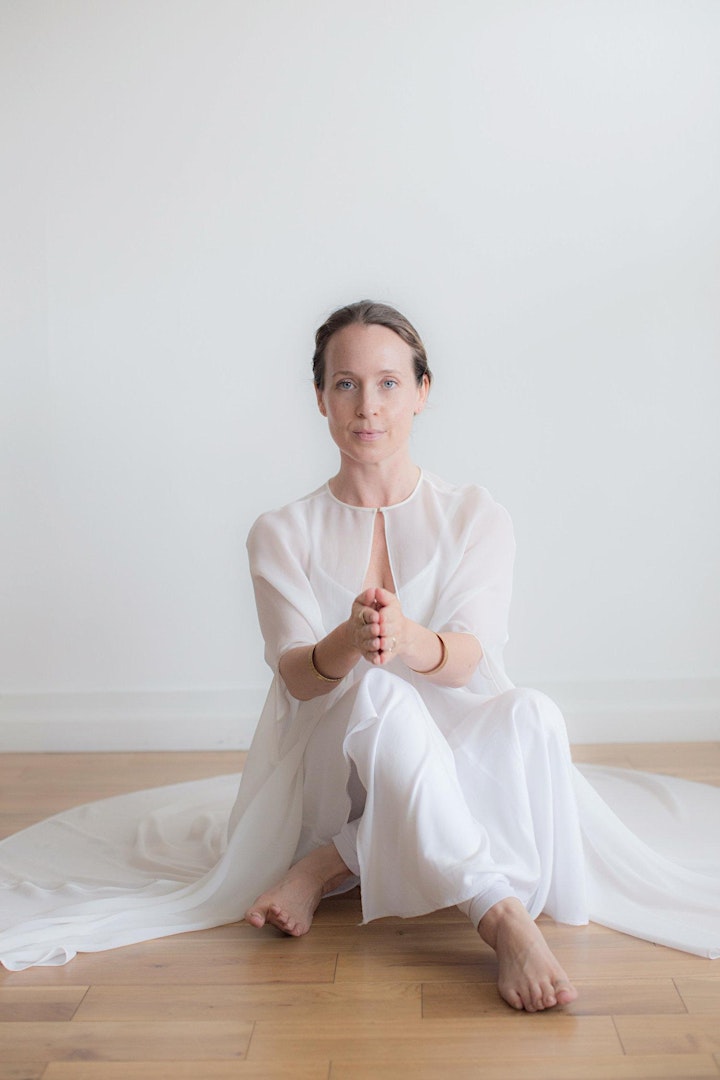 📷
Onkar is a student & teacher of Kundalini Yoga for the past 15 years, intuitive counselor & meditative healing, Level 1 & 2 KRI certified, Level 1 Satnam Rasayan healer & the founder of HEALREVIVE – an online platform of support for bringing spiritual ritualism into our everyday lives. Known for her approachable methods for accessing the technology of Kundalini Yoga, Onkar has brought this accessibility to the masses as a frequent contributor to mainstream publications & wellness brands. She finds the greatest joy in life being a mother, wife & teacher.
You can find onkar @ www.healrevive.com or www.40dayrituals.com
Meg Sylvester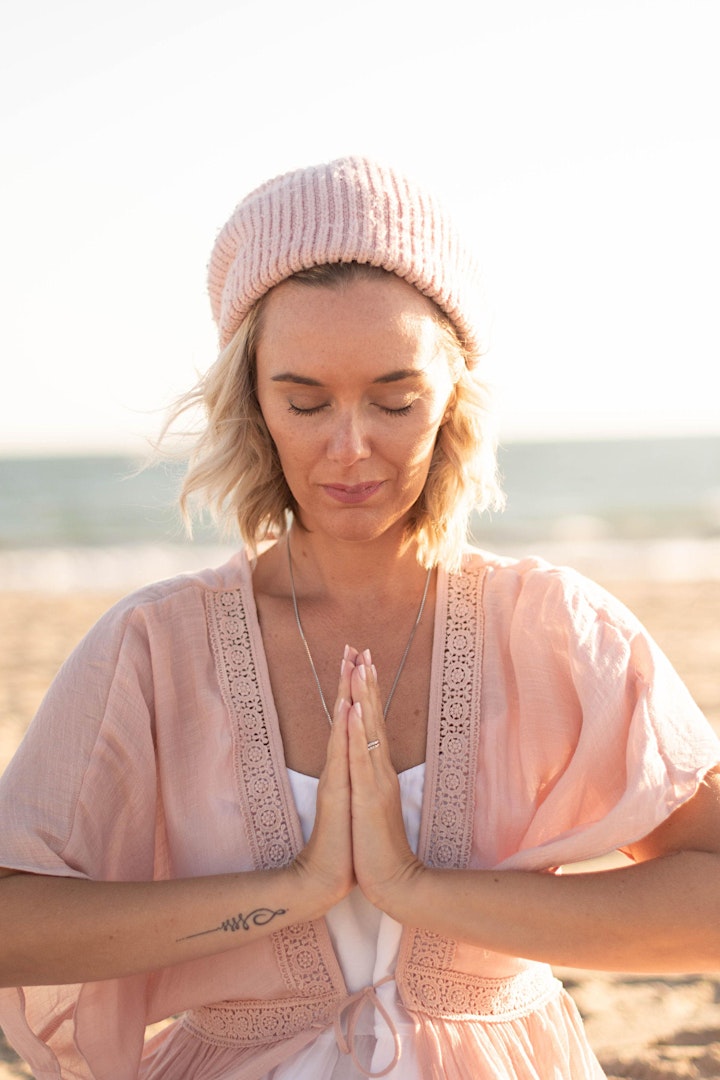 📷
Meg Sylvester is a Yoga + Meditation teacher and Spiritual guide whose mission is to support others on their jounrey to inner-peace and vitality. Meg specializes in Kundalini Yoga, Meditation, Sound Healing and Mentorship. In her years of experience, Meg has served clients and students throughout the world though private coaching, immersive retreats, as well as workshops and classes that uplift and inspire transformational change. Her intention with everything she does is to help her clients merge back into soul alignment so that life feels on purpose and joyful. Her most cherished role is that of a mama, loving and nurturing her three kiddos. Meg is also a powerful advocate for body positivity, self love, and conscious parenting. Learn more at www.megsylvester.com or @meghansylvester
You've Got Questions, We've got Answers!
1) I'm flying in. Where should I fly into? How do I get to the retreat?
The retreat space is located 22 miles west of the Austin airport in Dripping Springs, TX. Prior to the retreat we'll be sending out a survey to see who is interested in car pooling and can help coordinate that!
2) What time do I need to arrive by on Friday?
You can check in as early as 3:00. We'll have an optional yoga class at 4:00 pm. Please plan to arrive no later than 6:00 pm on Friday, November 13th.
3) Do I need to be good at yoga to come on this retreat?
Nope! This retreat is for all levels, including beginners. That goes for meditation too! If you are feeling the call, please come. YOU ARE WELCOME AS YOU ARE!
4) What's the attire?
Yoga clothes, and movement clothes you feel comfortable meditating in. Layer up as temperatures are known to fluctuate in Texas this time of year.
5) Do I need to pack all white clothing to wear when we are doing Kundalini?
In the Kundalini tradition, we wear all white to remind us of our essence and to expand the aura. We will be doing Kundalini throughout the retreat, but white clothing is absolutely optional. You absolutely do not have to pack anything white, or you can pack everything white, or a healthy mix of both… totally up to you!
Things to bring:
Pen
Water bottle
Utensils & bowl or plate
Meditation shawl, jacket or sweater for layering for brisk mornings
Sheep skin, yoga mat, meditation cushion or anything you might need to be comfortable
Toiletries
There are no mirrors so we suggest to bring a small if you need it
A note from Onkar & Meg:
There's no denying 2020 has brought its challenges. Now more than ever, nourishing our hearts and spirits is so important. There is something so wonderfully cathartic about gathering with other women and simply sharing where you're at, being in each other's company and joining together with an intention of love. We created this retreat with the intention to uplift one another and to release whatever it is that's on our hearts in a safe and loving space. When we nurture ourselves, we nurture the world. For Meg, this retreat is so special as it's her first one back after having her sweet baby boy in May. She's delighted at the thought of gathering with an incredible group of women and being immersed in the magical energy that you can only find at retreats. For Onkar, this retreat will be her first weekend gathering since moving from L.A. to Austin, Tx. She believes in immersing oneself in community, meditation, yoga and nature brings us back to our innate essence of the heart. Reminding us that there is always beauty, peace and joy to be had.. no matter how chaotic life can seem at times. We are so excited to welcome every sweet soul who this retreat calls in. Please reach out to us if you have any questions at all!
With love and gratitude,
Meg and Onkar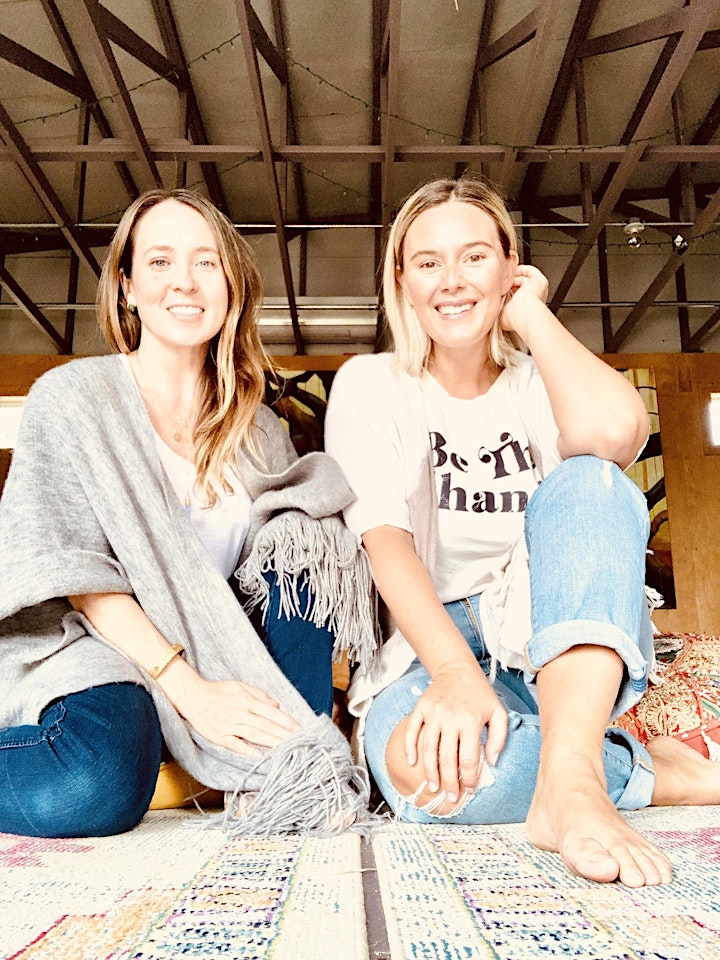 📷