As a mission-driven meditation collective, Rooted Beings is passionate about offering comprehensive trainings to those who feel called to share the practice of meditation with the world, integrate the practice into their work or who are simply interested in taking their practice to the next level for self-development. Our trainings are the first of its kind, infusing nature-inspired language and sequencing into the curriculum as a way to make meditation more accessible and universal for all. 
next cohort: october 26-30, 2022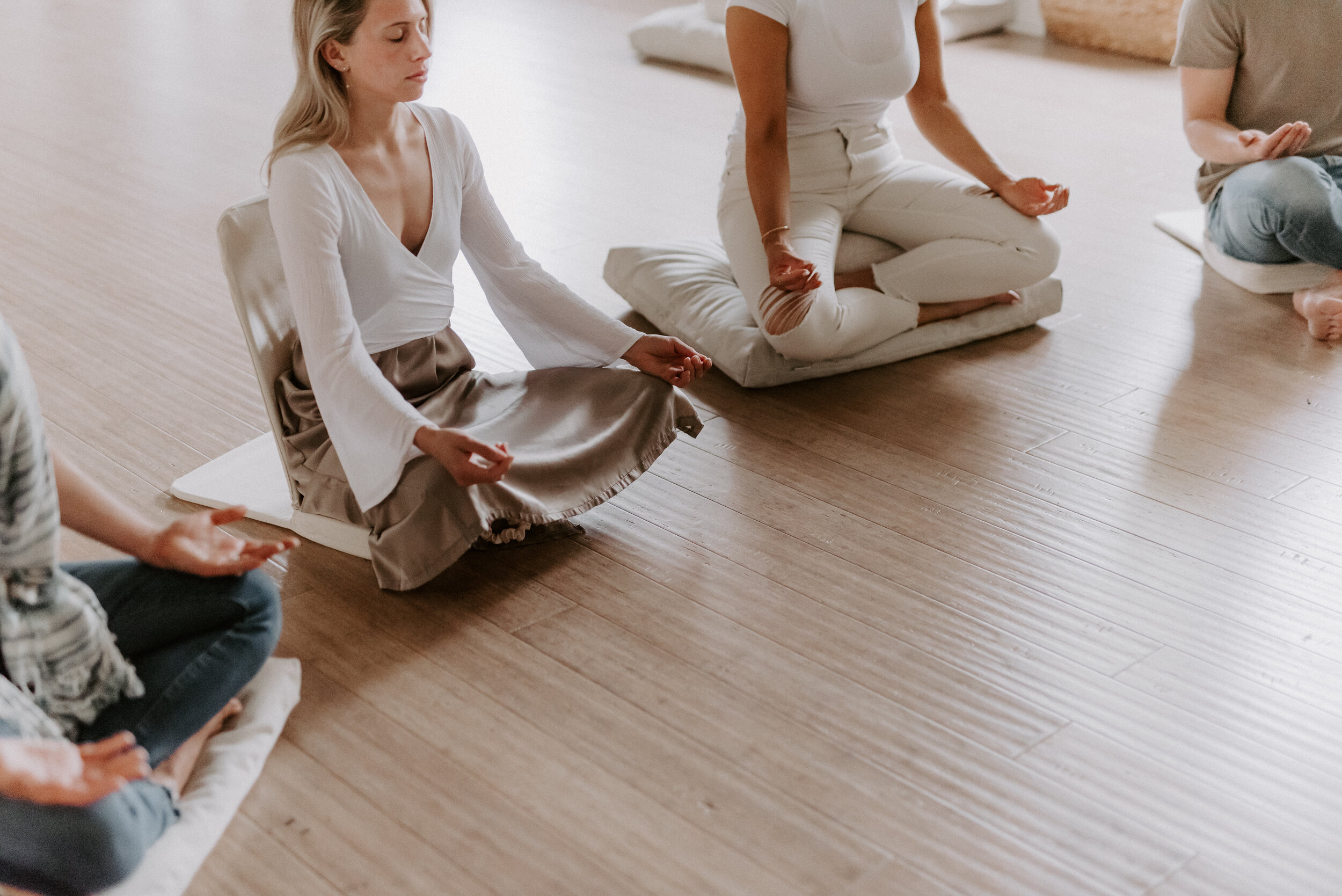 Live Online – 5 Day Meditation Facilitator Training (Level 1)
Length: 50-hr Training (12 hrs. of LIVE online training with your cohort over 5 days; 38 practice hrs. on your own)
Cost: $950 (payment plans are available)
Dates/Times:
October 26: 6-8 pm CST (Kickoff)
October 27: 6-8 pm CST
October 28: 6-8 pm CST
October 29: 11-2 pm CST
October 30: 11-2 pm CST
**Weekly office hours and optional Meditations will be available for 6 weeks following the 5-day training – Mondays @ 7:30 pm Central**
Level 1: Our Meditation Guide Training – Level 1 is designed for those looking to strengthen their foundational knowledge and skill set to lead meditations in their community, at work and beyond or to simply deepen their personal practice. In this immersion training, you will learn 2 of our signature, nature-infused meditations, 'The Seed' (affirmation-based meditation) and 'Remember Your Root' (Metta-meditation) as well as the sequencing tools needed to develop your own unique style and voice.