Shed fear, sadness, anger, anxiety, and pain from your physical body, mind and being as you fill up on self-confidence.
About this Event
Breathwork is an active meditation technique that allows you to tap into all the feelings that are stuck within your body.
Every day you experience something that makes you feel bad but because we don't remove these experiences from our system they get stuck and compound.
Like looking through a dirty window, you loose sight of the true you and the limitless human that you are.
Take this opportunity to detox your system, purge the gunk, release the limiting beliefs and all the stories that keep you stuck.
Breathwork is powerful and can be life changing. In this particular session I will be focusing on stripping the fears you hold and filling your body and soul with self-confidence. Leave feeling more focused, clearer, lighter and brighter.
WHAT IS BREATHWORK?
Breathwork is an active breathing meditation technique that uses the power of breath to release old energy out of your body and mind, bringing you back to the real you. It connects you to your spirit that is underneath all of these layers of should / could / must.
Breathing through an open mouth into the belly allows you to remove old stories and limiting beliefs. Breathing into the chest you feel the acceptance and love for all that you are. Exhaling, you release it all.
In the end, you will feel calmer, happier, and more open. Everything will be a little sharper and a little easier and who doesn't want that?
Note: the group is limited to 20 people to ensure an intimate experience.
BENEFITS OF BREATHWORK
In regards to the mind, it can
remove stuck energy
dissolve limiting beliefs
calms your nervous system
strengthen your intuition
heal stored trauma
For your heart, it can
open it for love
provide deep relaxation
inspire creativity
balance your chakras (energy centers)
establish natural sleep patterns
For your body, it can
relieve stress and anxiety
ease any stored grief
boost your immunity
support you in addiction recovery
upgrade your emotional connectedness to universal energy
WHAT TO BRING
yoga mat / blanket to lie on
bottle of water
blanket / throw to keep you warm (recommended)
journal + pen (optional)
eye mask (optional)
WHAT OTHER'S HAVE TO SAY
"I went from feeling like I constantly keeping myself way too small to fully acknowledging and accepting my zone of genius, plus healing years of trauma that I was looking to shed. It was a humongous game changer because in such a short time I stepped into my life in a more confident way. And I know that could only have happened because Amelie knew exactly where she needed to take me."
– Dani McDonald, New Jersey, USA
"Amelie is a gifted intuitive who can see beneath your surface layers. She creates a safe space (with loving boundaries) in which to access the most vulnerable parts of yourself and release the things that are holding you back. I trust Amelie implicitly and look forward to the continued healing and release I know I will receive through her and her breathwork."
– Sarah Chann, New Zealand
"Amelie's connection to her intuition and her ability to read the energy around me during the session was comforting. Her energy is so nurturing and compassionate and that's exactly what you need when you are releasing emotions and baggage. I felt like she led me to all the places I needed to go. I would recommend this to any creative, sensitive person who's stuck in their head and unable to access their emotion."
– Jessica Safko, Los Angeles, USA
MEET AMELIE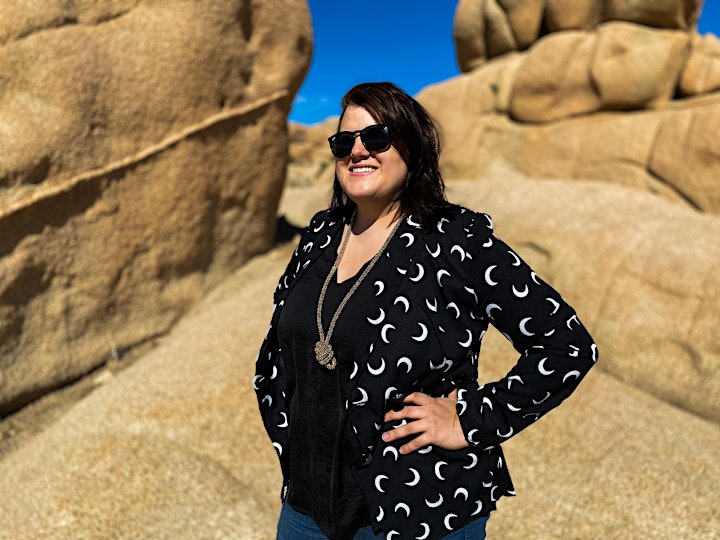 Amelie Mettenheimer
Breathwork Teacher | Business Systems Mentor
Amelie Mettenheimer is the founder of Just Ask Amelie where she works as a breathwork facilitator (trained by David Elliot and Erin Telford), exploring how the past trauma is holding you from our greatest potential and teaches fellow entrepreneurs that technology doesn't have to be overwhelming. Her passion is to help people create more joy and ease whether in themselves or business without feeling lost and overwhelmed.
A former event producer, celebrity handler and regular curvy-girl, she's proof that you can make your dreams come true without being exhausted the entire time, constantly working to the beat of someone else's drum, or spending your life in a cubicle.
Amelie currently travels the world with her work. She loves Grey's Anatomy, spending time near water and seeing what beauty mother nature has to offer around the world.
QUESTIONS?
Should you have any questions don't hesitate to email me at support [at] justaskamelie [dot] com
CAN'T MAKE IT?
Check out the other Breathwork session on Saturday!