Balancing the Body, Speech, and Mind through the Five Elements:
TIBETAN MEDITATION & RESTORATIVE WEEKEND WITH LAMA THUPTEN PHUNTSOK
SATURDAY MAY 14 – SUNDAY MAY 15, 202210AM – 6PM
In both Vajrayana Buddhism and Tibetan medical healing traditions, the five elements (space, wind, fire, water, and earth) are emphasized for cultivating awareness of our own nature. Through deepening this understanding from the layers of our body (physical body), speech (subtle body), and mind, we have the great capacity to transform our suffering, restore ourselves to balance and harmony, and move through life with more ease. 
This restorative weekend retreat with Lama Phuntsok will illuminate the foundational Buddhist principles on what the 'self' is composed of – the five heaps, the root cause of unwellness, and provide comprehensive meditation instruction to enhance our daily practice. This knowledge grounded in mindful practice allows us to use our energy more skillfully, empowers us to heal ourselves physically and mentally as needed, and find more balance in our daily life. As we fine-tune our awareness through the elements, we can ultimately have more direct access to our own innate wisdom to heal deeper layers of affliction and suffering, and achieve more freedom.
Light movement through Tibetan healing yoga exercises and breathwork will complement the teachings along with time to practice mindful walking meditation in Tanaduk Gardens and space to ground in the natural healing environment of Pure Land Farms. Nourishing meals based on the tenets of Tibetan medicine and opportunity to experience Tibetan healing therapies in our clinic round out this deeply rejuvenating weekend. 
We'll close the final day with a restorative music experience and sound meditation by award-winning music producer and composer Simone Giuliani.
PLEASE CLICK HERE FOR ADDITIONAL DETAILS, TICKETS, AND ACCOMODATION OPTIONS
SCHEDULE
Each day there will be a main teaching with guided meditation sessions along with light physical practice and breathing exercises to complement the teachings through movement. There will be some free time for circumambulation in the Medicine Buddha's Tanaduk Garden and to relax into the natural surroundings and digest the day. Opportunity to experience Tibetan healing therapies in our clinic will be available during the lunch break or at the end of each day.
Lunch is included both days of the program.
Please wear comfortable clothes for light movement and sitting in meditation. Please bring a notebook and pen.
SATURDAY MAY 14
10am – 1pmTeaching and Practice
1 -3pmLunch: Tibetan Medicine inspired nourishing meal with herbal teas from our garden
3 – 6Teaching and Practice
SUNDAY MAY 15
10am – 1pmTeaching and Practice
1pm to 3pmLunch: Tibetan Medicine inspired nourishing meal with herbal teas from our garden
3pm – 5pmClosing Teaching & Practice
5pm – 6pmRestorative Music Experience and Sound Meditation with Simone Giuliani 
ABOUT YOUR TEACHER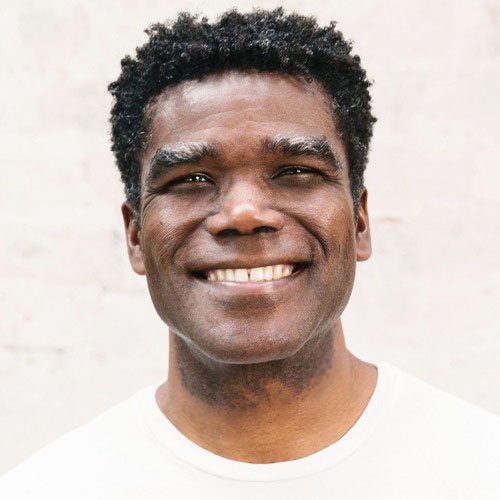 Lama Thupten Phuntsok is a Tibetan Buddhist dharma and meditation teacher of over 20 years. He was ordained in the Gelug lineage in 1993 and remained a monastic for 21 years until he disrobed in 2014. Originally from Haiti, Phuntsok grew up in New York City with deep roots in spirituality and first learned to meditate from his father as a child. He began his formal Buddhist education under the guidance of Kyongla Rato Rinpoche for eight years before meeting his root teacher, the late Sermey Khensur Rinpoche Geshe Lobsang Tharchin in 1991. He registered at Sera Mey monastery in India, studying with several teachers throughout his monastic years. 
Phuntsok has been teaching in the U.S. and leading retreats internationally in Singapore, Bali, Hong Kong, Thailand, Kenya, and more. He is a founding member of Do Ngak Kunphen Ling, the Connecticut Tibetan Buddhist center of Gyumed Khensur Rinpoche Lobsang Jampa, and taught there for over a decade. Phuntsok has been the main teacher at the Jacques Marchais Museum of Tibetan Art for over 15 years, and leading dharma groups and private sessions from his home in Brooklyn for the past 10 years. He has also been teaching and giving talks on mindfulness, meditation, and embodied living for secular audiences at non-profit organizations, schools, communities, and brands such as Nike, Jet, MNDFL, the Assemblage, men's groups, and more. Phuntsok is devoted to bringing clarity and deeper understanding of Buddhist principles, making the dharma actionable to have real impact.