5 Burning Man Camps for Positive Change
Burning Man might be a carbon-intensive party (there's a whole lotta flame throwers, disposable LEDs & fast fashion at this festival) but it has already sent ripples of positive change around the globe. From inspiring new ways of living, relating, creating, and giving, Burning Man's 10 principles have shifted culture for the better.
And these camps at Burning Man are amplifying this cultural transformation:
1. BWB
Burners Without Borders is a camp taking innovative approaches to disaster relief and grassroots initiatives.
This camp was started by a bunch of big-hearted burners who, after the 2005 Burn, headed to the Hurricane Katrina disaster zone to lend a hand in rebuilding the communities that were hit hard. Over the next eight months, those BWB volunteers gave over a million dollars' worth of reconstruction and debris removal to the folks in Mississippi.
2. Ideate
Ideate is the TED talks of Burning Man: where the power of community, art, and sustainability converge. They are a global community of purpose-driven entrepreneurs, creatives, and individuals committed to finding innovative solutions to the world's most pressing challenges.
At the Burn, they've managed the dirty and stinky job of composting for all earth-conscious camps which sign up to their program. They also run interactive workshops and artistic experiences aimed at creating a greener and more inclusive burn.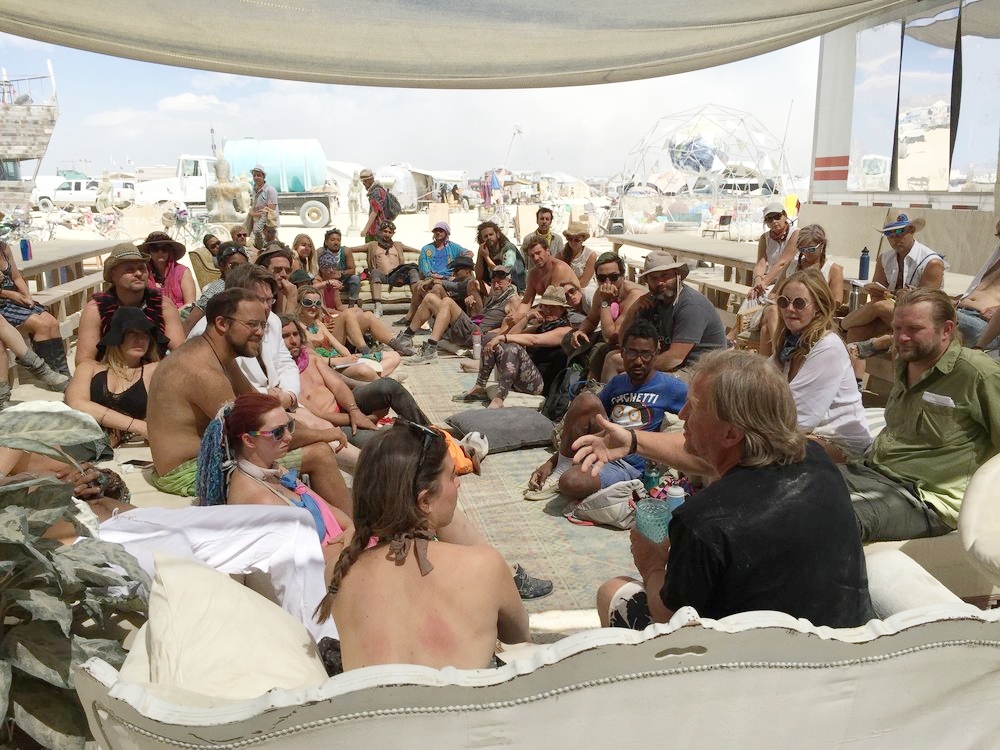 3. Earth Guardians
Earth Guardians are committed to making a positive impact at Burning Man, educating and inspiring participants to embrace sustainable practices and Leave No Trace behind. They believe that, by harnessing the incredible creativity and spiritual energy of the community, they can leave a lasting, positive imprint on the land.
At Burning Man, they offer bike nature and geology tours, talks on sustainability and planetary solutions, and DIY workshop. They also have outreach teams that ensure other Burners are treating the land as the sacred place it is during the burn.
4. IPOW
Indigenous Peoples of the World Camp brings together Indigenous people and allies from around the world to share their stories, experiences, and rich cultural heritage. This camp serves as a safe space for all Indigenous individuals and allies to immerse themselves in Indigenous culture, traditions, and teachings.
5. Zendo
Psychedelic use can sometimes lead to intense and unsettling experiences, especially when taken in high doses or by inexperienced users who are unprepared or in unsuitable environments. The Zendo Project supports people experiencing difficult psychedelic experiences (aka. Bad Trips) and transforms these experiences into opportunities for growth, revelation, and healing. They have a comprehensive harm reduction training and, at Burning Man, a camp staffed by trained volunteers available to support anyone who needs help navigating hallucinatory waters.